How to Get Started
Hiring the right attorney is an important decision. It needs to be a good fit. We understand we may not be the right fit for everyone, and that's okay.
Pricing
In all matters, before we begin our work, we'll collect either the fixed fee or a deposit to be held in our client trust account and that we'll periodically bill against.
What People Are Saying
Few words from our previous clients.
Virtual/Remote Services – Covid19
This is a unique time. But it doesn't affect the services we provide. We're ahead of the game. We have been providing virtual and remote services for more than a decade.
Welcome to Tailored Legal
Our goal is to develop and maintain a long-term relationship with our clients so that we can become a trusted advisor to them, their businesses, and their families. We've heard somewhere that peace of mind is an honest man's pillow and peace of mind is what we strive to provide. Our job is to help our clients manage their business and legal issues, to take all the pieces of the puzzle that is their business and their life, and to create a plan to organize those pieces so our clients can focus on what matters most to them. We work with our clients' accountants, financial advisors, insurance brokers, and other advisors to help our clients manage risk, close business deals, protect what they've built and the assets they own, and provide for their loved ones. We distinguish ourselves from our competition through our approach. We know there's a reason there are so many jokes about lawyers – because people think they don't like them. At Tailored Legal, we take that personally and we do something for our clients that other law firms often can't. We provide an attorney that our clients like, and that earns and maintains our clients' trust. We provide our services efficiently and affordably, and we do so with a professional, approachable, relatable, and understandable lawyer. Give us a chance to help you Start Your Business, Manage Your Business, Protect Your Assets, or Plan Your Estate, and you'll see the difference we are talking about. That's our promise.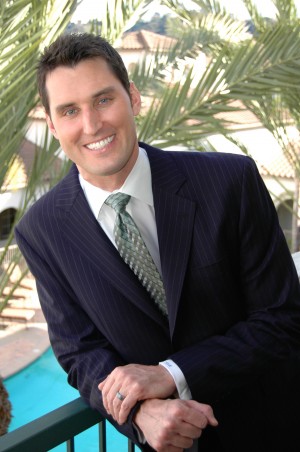 About John M. Masnica
President and Founder, Tailored Legal
As President and founder of Tailored Legal, I formed the law firm to deliver legal services to business owners and families in a different way. I recognize that small business owners and families are in need of quality legal services delivered by an attorney they can understand, relate to, and trust, and for a reasonable price within their business and family budgets. I try to give my clients more peace of mind, by helping them plan for the future, manage risk and close deals. My practice focuses on small businesses and estate planning. I help my clients with all of their legal needs, business transactions, and asset protection, and I also prepare their trusts, wills and other estate planning documents.
I'm a San Diego native. I attended the University of San Diego where I played football and graduated with a degree in business administration and finance. I received my law degree with honors from Thomas Jefferson School of Law in San Diego. My background includes work with the United States Congress while I attended law school at night. As Director of Operations for a congressional office, I acted as a liaison between congress and community leaders in San Diego. Following my time with congress, I began the practice of law and spent a few years with various law firms, big and small, before taking the entrepreneur's road and starting my own.
I live in San Marcos with my wife, Kelly, and our five kids, Jack (8), Frankie (6), Georgia (4), June (2) and Jude (3 months). That doesn't leave me much free time, but if I find some, I like to spend time with my family, hike with my wife, coach all of my kids' sports teams, play basketball in my men's league (for a few more seasons I hope), lift weights and exercise ("clanging and banging" as The Rock would say) and, my favorite hobby, cook (and eat) whatever I'm craving.
Non-Profit Work
I'm also a founder and director of 1 More Win, a local charitable organization that raises money for underserved local high school sports teams (1morewin.org).
Our Mission
To help underserved High School athletic programs in San Diego with necessary equipment and resources. We want to help elevate the sports experience for youth in schools that do not receive the support or funding like other programs. The specific needs of each program are laid out within the nomination process that is filtered through our website. When a school is chosen to receive a donation, we will target direct needs. For example, equipment, nets, surfacing, uniforms, tournament entry fees, and any other way to help a team in need be MORE productive.